Oh no! Not someone else saying their way is the only way to do therapy!
It seems every other month there is someone new proclaiming that their therapy method is the only way to practice.
So is that what I'm saying when I talk about memory reconsolidation? Actually, pretty much the opposite.
Take The Next Step
Discover the neuroscience breakthrough that removes trauma and learn how to apply it.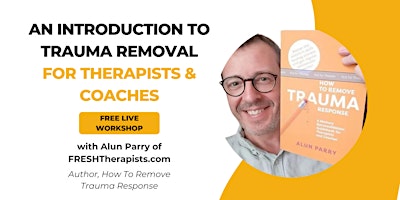 Secure your spot for my forthcoming FREE Online Live Training Workshop:
An Introduction To Trauma Removal For Therapists & Coaches
Click here to check dates and secure your spot
My Flagship Program - The Memory Reconsolidation Elite Coaching Academy:
Committed to becoming an expert at removing trauma? Accelerate your growth and mastery in applying memory reconsolidation techniques. Dive deep into a transformative learning journey. This program is your pathway to becoming a leading trauma therapist or coach.
Click here to learn more
How To Remove Trauma Response:
A Memory Reconsolidation Guidebook For Therapists & Coaches by Alun Parry
Get my 5 star rated top selling book on trauma removal.