Here is a reader question about The Rewind Technique and Depersonalisation Disorder:
Depersonalisation disorder seems to be something where a person copes with trauma by disassociating with their own thoughts, feelings, and body and sees it from a distance.
And rewind technique also does the same thing. So how is it that one is used as a treatment and the other as a disorder?
And will using rewind techniques too frequently on/by a person, have the danger of resulting in depersonalization disorder?
Here is my response below where I cover:
an alternative to the disorder paradigm
how the rewind technique uses dissociation as a tolerance tool
the core equation of trauma removal
the importance of working with the correct core prediction
why successful memory reconsolidation work makes future dissociation unnecessary
For more information about the Memory Reconsolidation Coaching Academy, click here.
Further reading: The Rewind Technique and why it works
Got a question you want answering? Email me at [email protected]
Take The Next Step
Discover the neuroscience breakthrough that removes trauma and learn how to apply it.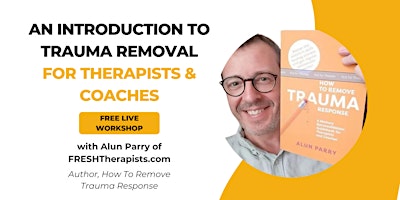 Secure your spot for my forthcoming FREE Online Live Training Workshop:
An Introduction To Trauma Removal For Therapists & Coaches
Click here to check dates and secure your spot
My Flagship Program - The Memory Reconsolidation Elite Coaching Academy:
Committed to becoming an expert at removing trauma? Accelerate your growth and mastery in applying memory reconsolidation techniques. Dive deep into a transformative learning journey. This program is your pathway to becoming a leading trauma therapist or coach.
Click here to learn more
How To Remove Trauma Response:
A Memory Reconsolidation Guidebook For Therapists & Coaches by Alun Parry
Get my 5 star rated top selling book on trauma removal.